Last night at the 2021 High School Band and Chorus Fall Concert, the RCS High School Music Department introduced its inductees into the RCS chapter of the Tri-M Music Honor Society.
Tri-M is an international organization that is a program of the National Association for Music Education. Tri-M designed the program to acknowledge students for their academic and musical achievement. It also provides opportunities for participation and leadership for students within their community to support music education and advocacy.
The RCS chapter was established in the fall of 2017. Students must apply and meet a list of criteria to be accepted, including community service, music involvement, and academic requirements.
For the 2021-2022 school year, the district is pleased to announce five new inductees that have applied and met the criteria for new membership induction. These music students have been accepted on the basis of scholarship, leadership, service, and character.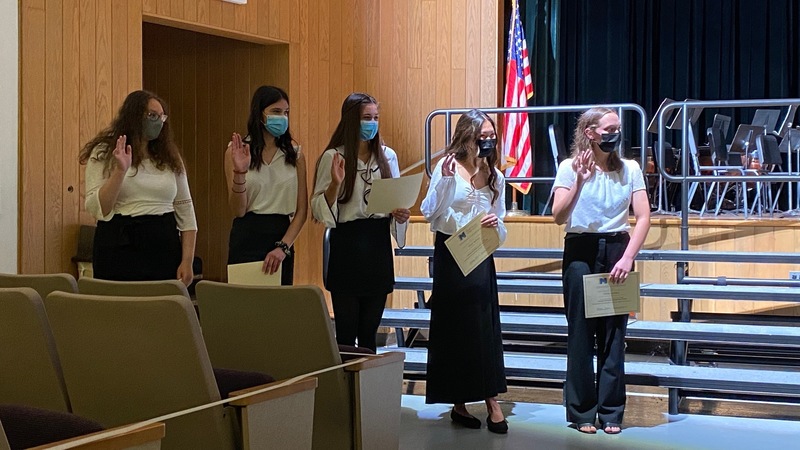 New inductees are:
Chloe Canham
Jillian Hallisey
Alivia Ortiz
Arianna Ortiz
Abigail St. John
In addition, Tri-M Music Honor Society also recognized returning members for the 2021-2022 school year:
Brady Engel
Victoria Faragon
Jenna Grogan
Lydia Hommel
Skylar Hyslop
Harry Lindmark
Maximillian May
Makayla Morris
Maria Morrow
Maeve Newkirk
Renee Rivers
Elizabeth Robertson
William Robertson
Justin Swann
Gavin Trosclair
Aidan White