Artist of the Month is an RCS High School program that acknowledges an art student each month. The Artist of the Month is a student who comes to class each day ready to learn, participates in class, is dedicated to their projects, and has a positive attitude. As the celebration of Youth Art Month comes to a close, the RCS Art Department is recognizing one Artist from each of the schools this month!
Congratulations to the March Artists of the Month: Hayley Biel (PBC), Kendra Frodyma (AWB), Paige Castagna (Middle School), and AJ Smith (High School)!
---
PBC: Congratulations Hayley Biel!
Hayley Biel has been in the RCS Art Program for six years, and during that time, she has gone above and beyond to share her talents and passion for art with our school community. Hayley recently entered a poster contest for missing children and a school drawing contest. She also designed a border and the spring image for the music department. Great work, Hayley!

Artwork by Hayley: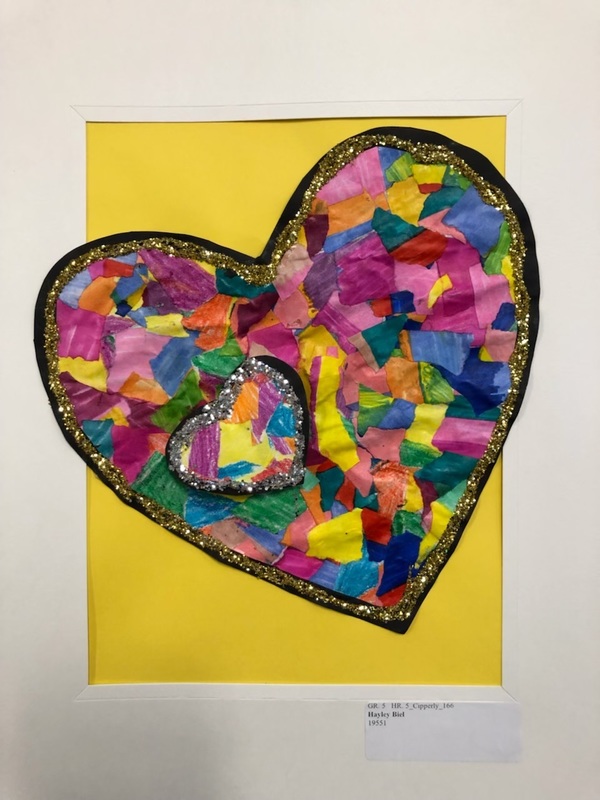 AWB: Congratulations Kendra Frodyma!
Kendra is a spirited young artist with a flair for creativity. She specializes in drawing woodland creatures, which frequently appear in her art projects. I especially enjoy Kendra's whimsical rats! This vibrant sunset landscape is the perfect showcase for Kendra's collection of creatures. Kendra's recipe for success is abundant talent mixed with hard work and a dose of fun. She is a delight to teach. Great job, Kendra!
Artwork by Kendra: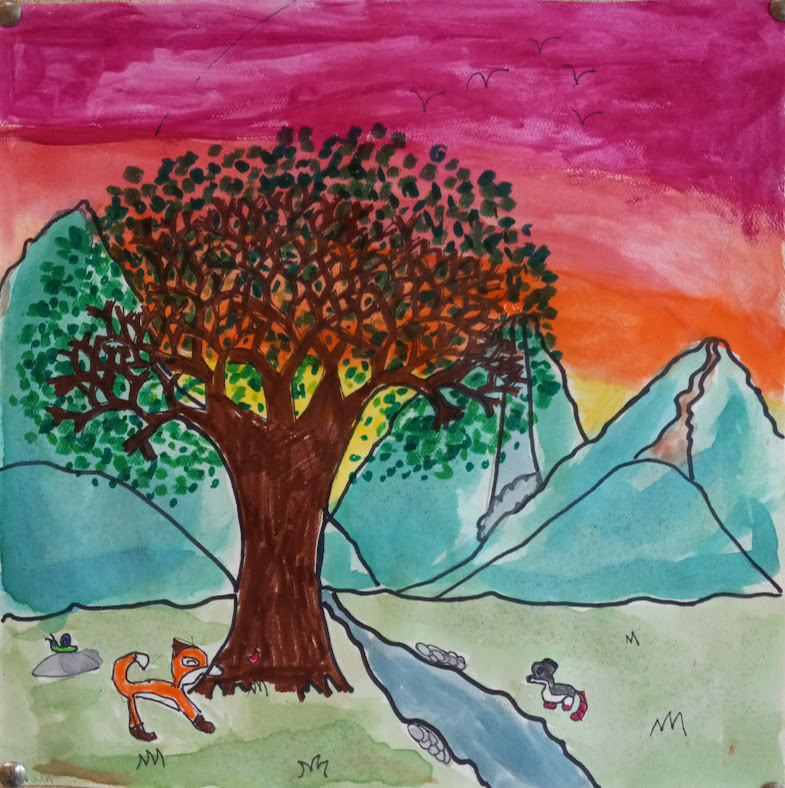 Middle School: Congratulations Paige Castagna
Paige is a prime example that demonstrates how hard work and effort can play into a student's success. Since the beginning of the quarter, Paige has been excited about her art, and as you can see she loves creating and pushing the limits in her projects, especially clay! As a teacher, I appreciate that enthusiasm. I'm looking forward to seeing Paige grow and develop as an artist. While Paige was forming her coil vase, I began to notice and appreciate her patience and craftsmanship. Keep up the good work!
Artwork by Paige: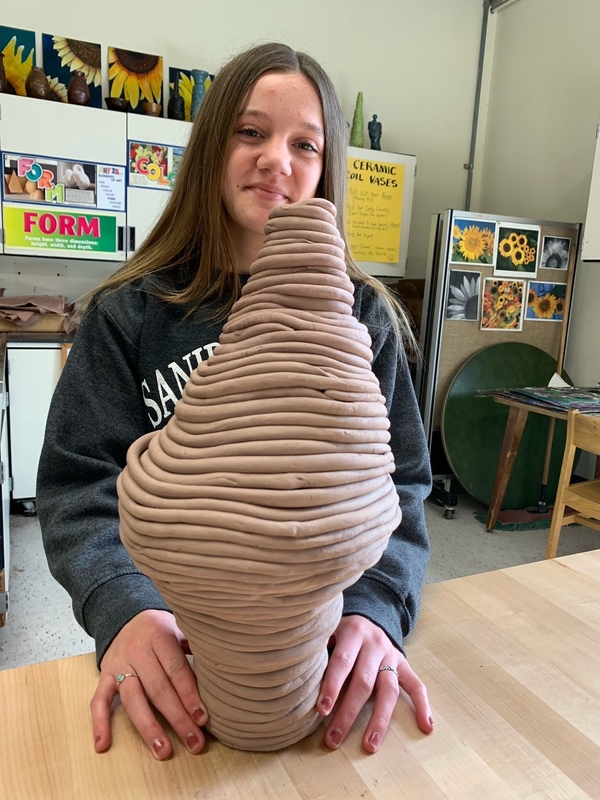 High School: Congratulations AJ Smith!
AJ Smith is currently enrolled in Graphic Design 2, over the past two years he has completed Studio in Art, Photography, and Graphic Design 1. AJ has a wonderful eye when it comes to composition. He works well with balance (asymmetrical and symmetrical) and using pops of color. AJ is self-motivated and will often create on his own. He pushes himself to grow as an artist which can be seen in his artwork. AJ is interested in pursuing a career in the arts after high school. Congratulations AJ, we look forward to seeing what you create next!
Artwork by AJ: