Each year, the RCS Central School District and Music Department celebrate Music In Our Schools Month (MIOSM) during the month of March. This year was no different! The month is used to celebrate and bring awareness to the educational importance of music programs for our youth. It also stands as a reminder that all students should have access to music education within their schools. There are many educational benefits to providing music programs to our students. Beyond the educational benefits, music programs in schools provide opportunities for students to come together socially and express themselves creatively.
The RCS Music Department hosted a number of musical performances on campus to recognize the month. One for grade 6 through 12 choral students, one for grade 6 through 12 instrumental students, and one for 5th-grade choral and instrumental students. Additionally, the High School Harmonics and Jazz Ensemble visited the Empire State Plaza to perform as a part of NYSSMA's celebration of MIOSM. Last but certainly not least, the High School Drama Club returned to the stage for the first time in two years to perform the hit Disney musical Newsies. All of the performances from this month have been spectacular and really highlighted how much our students and community benefit from music programs and opportunities.
"March has been a busy month for the RCS Music Department," said K-12 Art and Music Curriculum Content Specialist and High School Choral Director Michelle McLoughlin. "From the musical to the concerts, these events have all been reminders of the important role music plays within our schools. The skills learned through music opportunities positively contribute to all aspects of the whole student, including improved academics, coordination, memory, teamwork, and social skills."
According to their website, the National Association for Music Education created and has been celebrating Music In Our Schools Month for over 30 years. It originally started as a single day in 1973 and grew over the decades to become a month-long celebration of school music in 1985. And although the month is over, students will continue performing at the upcoming NYSSMA Solo and Ensemble Festivals through April and May, the Middle School Drama Club will soon take the stage, and Spring concerts will be rounding out the season. We can't wait to hear what our students and staff have in store for us!
Here are some photos from our winter concerts: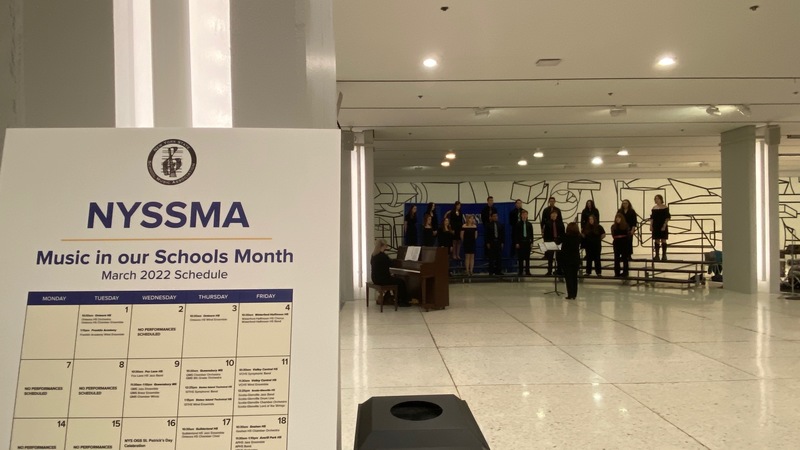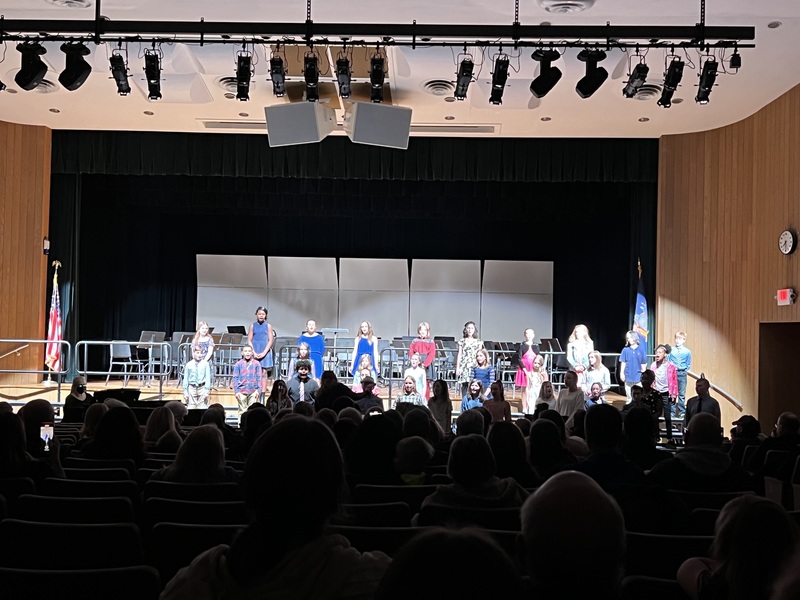 Above Photo by Nichole Biel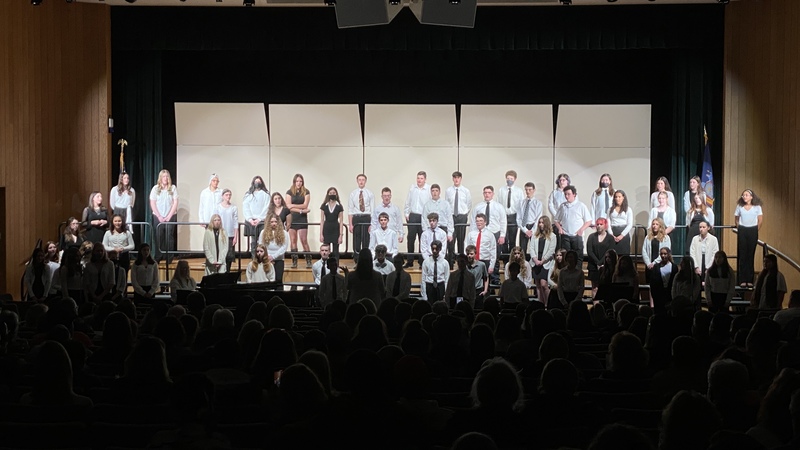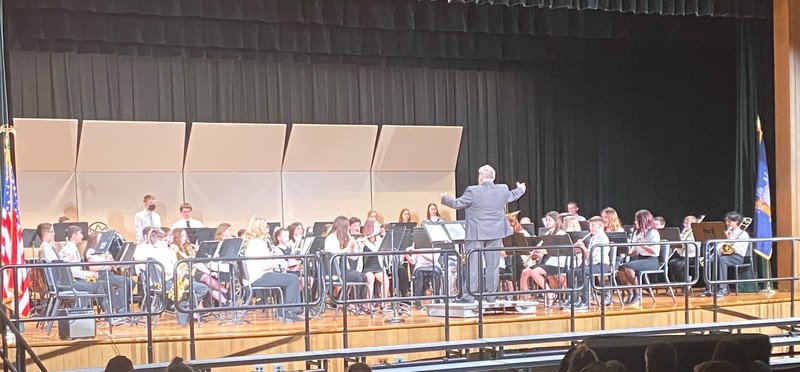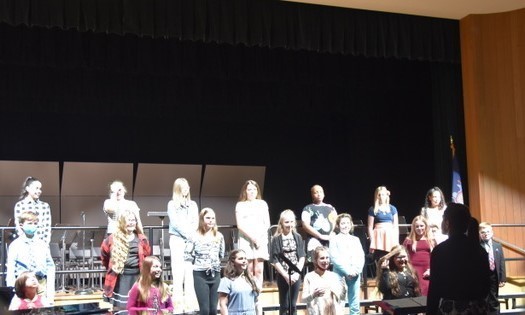 Above Photo by Kate Robertson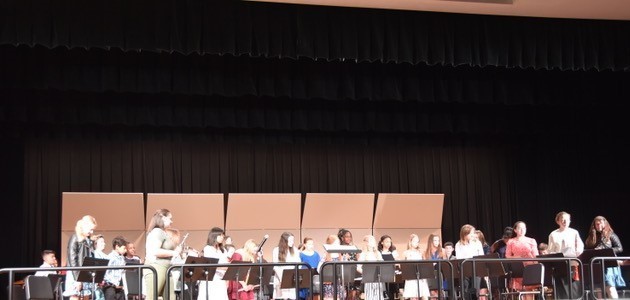 Above Photo by Kate Robertson